About us
What is SANIFITEC?
From the experience in the field of surfaces technology and their treatments, and thanks to always current spray systems, it arises the new Sanifitec, conceived by Cimenes Srl.
It is a mobile spray machinery, studied in the context of the actual Covid-19 epidemiological emergency, aimed to give a useful help against the diffusion of the virus, by respecting, in the everyday life, better hygiene practices.
This is an efficient and performing spray technology, able to ensure a quick and complete disinfection of surfaces, from big areas to harder to clean angles.
Sanifitec
New system for sanitization "SANIFITEC"
The only sanitation machinery with spraying in absence of air
Hose length 50 meters max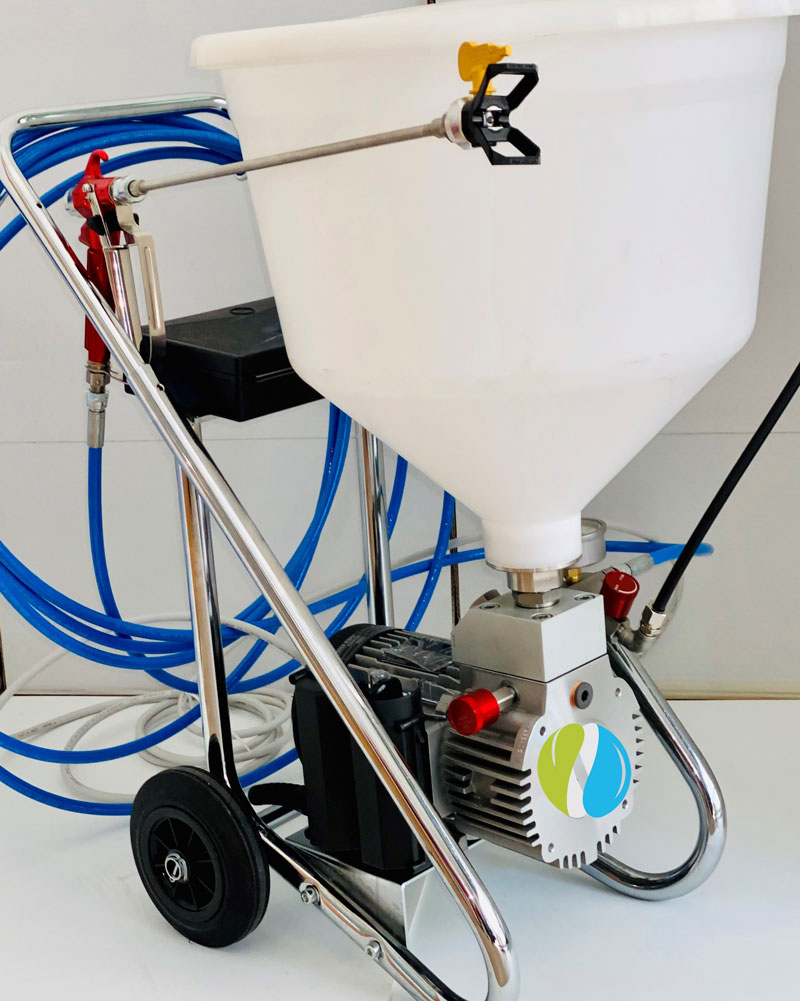 Compact
Compact Series with smaller tank
Hose length 50 meters max
Sanifitec Max
Advanced system for sanitization "SANIFITEC MAX"
Electric motor
V.230 50 Hz or V.380 110 volt
Power kw.2,23
Hose
Hose length 160 meters max
Use with 2 guns
Possibility of use with 2 guns max hose length 60 meters
Cimenes S.r.l Single-member company
Cimenes S.r.l Soc.Unipersonale
Via San Lorenzo 197 -72021 Francavilla F.na (BR)
VAT 02361470749 REA BR 140663